YOU ARE WELCOME HERE.
Come be part of our community! At 6 pm on the first Sunday of the month, young adults ages 18-30 come together for worship, prayer and a powerful message for our generation.
GET INVOLVED
Get more information below about how to get involved in our community.
JOIN LEADERSHIP
Want to be a part of our Leadership? We are always adding team members to our ushering, greeting, worship, cafe, media and welcome teams!! To get involved, talk to a leader at any Sunday Night service, or shoot us a message.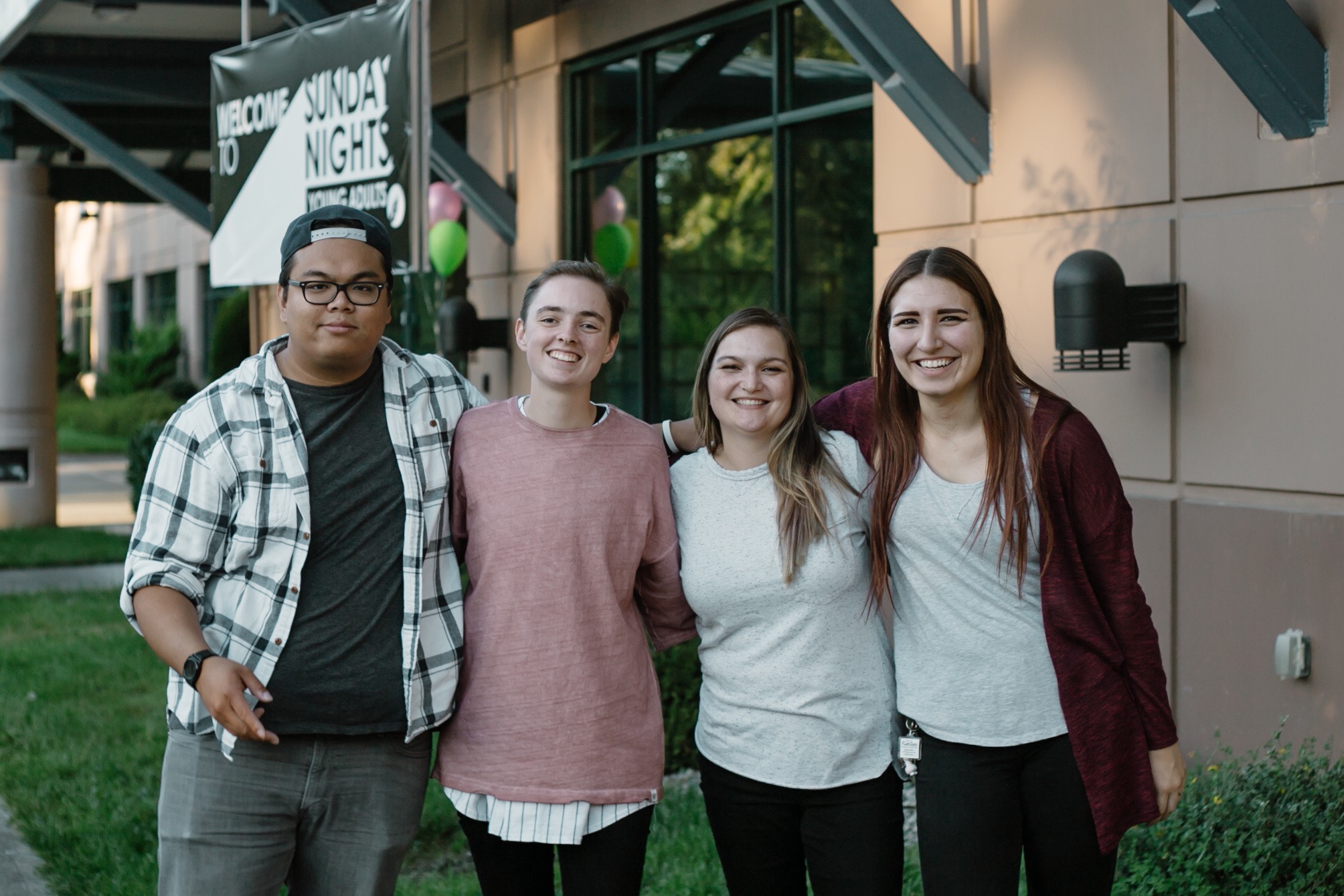 JOIN A LIFE GROUP
Life Groups are a place where you can come and be a part of a group of people growing and learning together. Stop by during our service and talk one of our leaders or Gwendy about joining a life group!
LEAD A LIFE GROUP
Life groups take place where people are living and are meant for all kinds of life. Take your group on a hike, have dinner once a month together, do life groups in a way that fits you and your group. The process to start one is simple.
DROP US A LINE
If you've got questions, we've got answers. Send us a message. We'd love to talk!